FIFA World Cup Prizm has arrived!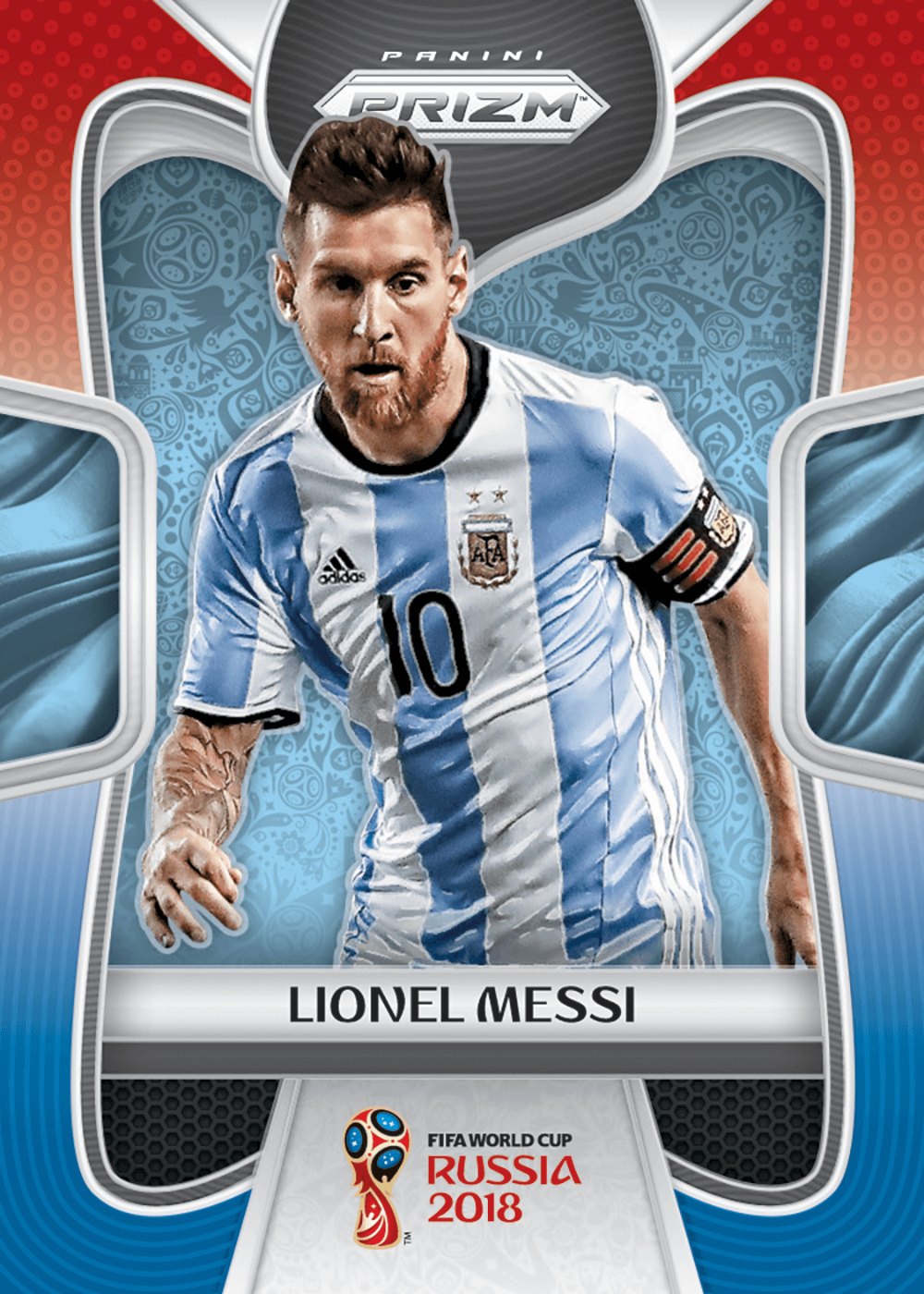 The newest FIFA World Cup 2018 collection is now available! You can now collect digital trading cards recreating the immensely popular Prizm brand! In the coming weeks you can collect your favorite players from all 32 FIFA World Cup teams as well as inserts featuring many world renowned players!
To kick things off, you can now collect FIFA World Cup Prizm Cards in 10 different variations! Each card has different Scoring Bonuses that can help you win your Pack Battles and Stadium Battles!
Base Silver – Level 1 – Contains a 1x Contest Scoring Bonus
Camo – Level 2 – Contains a 2x Contest Scoring Bonus
Purple – Level 3 – Contains a 3x Contest Scoring Bonus
Blue – Level 4 – Contains a 5x Contest Scoring Bonus 
Red – Level 5 – Contains a 8x Contest Scoring Bonus 
Red & Blue – Level 6 – Contains 10x Contest Scoring Bonus
Green and Orange – Level 7 – Contains 12x Contest Scoring Bonus 
Black and Gold – Level 8 – Contains 15x Contest Scoring Bonus
Gold – Level 9 – Contains 20x Contest Scoring Bonus 
Black – Level 10 – Contains 25x Contest Scoring Bonus
The 2018 FIFA World Cup Prizm cards are currently available in the following packs:
FIFA World Cup Prizm 
5 Total Cards – Base includes Prizm Base
Cost – 500 coins
Camo or Purple Variations – 1 guaranteed per pack
Blue, Red or Red/Blue Variations  – 1:5 chance per pack
Green/Orange or Black/Gold Variations – 1:20 chance per pack
Gold or Black Variations – 1:40 chance per pack
FIFA World Cup Prizm VIP
10 Total Cards – Base includes Prizm Base
Cost – 750 coins
Camo Variation – 1 guaranteed per pack
Purple Variation – 1 guaranteed per pack
Blue Variation – 1:2 chance per pack
Red Variation – 1:4 chance per pack
Red/Blue Variations  – 1:6 chance per pack
Green/Orange Variations – 1:10 chance per pack
Black/Gold Variations – 1:15 chance per pack
Gold Variations – 1:20 chance per pack
Black Variations – 1:25 chance per pack