FIFA World Cup Prizm Inserts debut with Scorers Club! Get your first one FREE!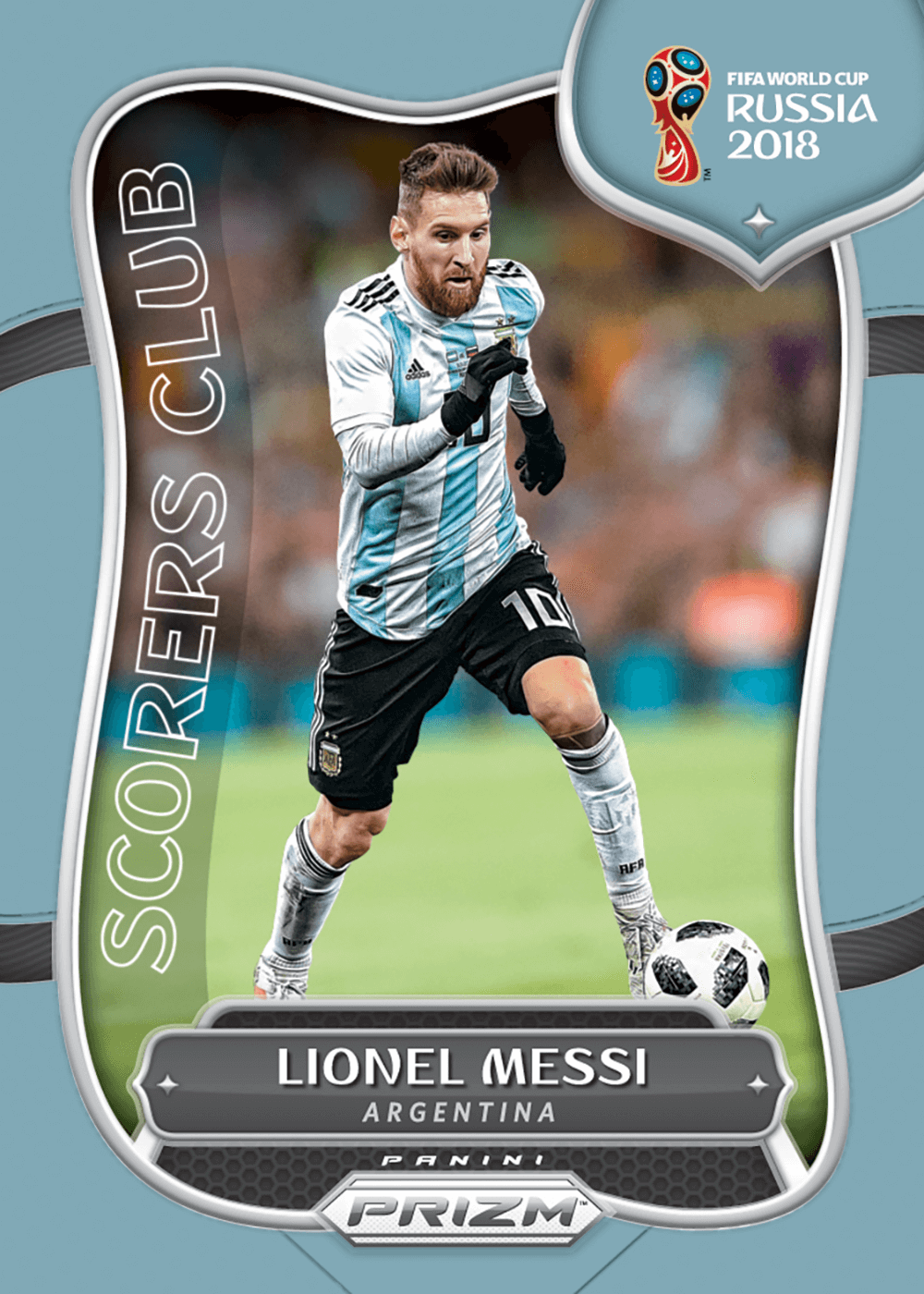 The newest FIFA World Cup 2018 Prizm set is now available! You can now collect digital trading cards recreating the immensely popular Prizm brand! The newest Prizm set is Scorers Club! The Scorers Club set includes 30 of the world's top players. Each card is available to collect in 3 variations:
Scorers Club
Silver – Unlimited –  10x Bonus
Gold – Limited to 1500 each – 15x Bonus
Black – Limited to 500 each – 25x Bonus – VIP EXCLUSIVE
All FIFA World Cup Card Trader users can claim a FREE pack in the Prizm store which contains 1 Scorers Club Silver insert! The pack will be available until 8/13/2018.
The 2018 FIFA World Cup Prizm Scorers Club cards are currently available in the following packs:
Prizm Scorers Club
5 Total Cards – Base includes Prizm Base
Cost – 500 coins
Scorers Club – 1 Guaranteed per pack
Scorers Club Gold – 1:50 chance per pack
Base Camo, Purple, Blue, Red or Red/Blue Variations  – 1:2 chance per pack
Base Green/Orange or Black/Gold Variations – 1:20 chance per pack
Base Gold or Black Variations – 1:50 chance per pack
Prizm Scorers Club VIP
6 Total Cards – Base includes Prizm Base
Cost – 500 coins
Scorers Club – 1 Guaranteed per pack
Scorers Club Gold – 1:25 chance per pack
Scorers Club Black – 1:75 chance per pack
Base Camo, Purple, Blue, Red or Red/Blue Variations  – 1 Guaranteed per pack
Base Green/Orange or Black/Gold Variations – 1:15 chance per pack
Base Gold or Black Variations – 1:25 chance per pack