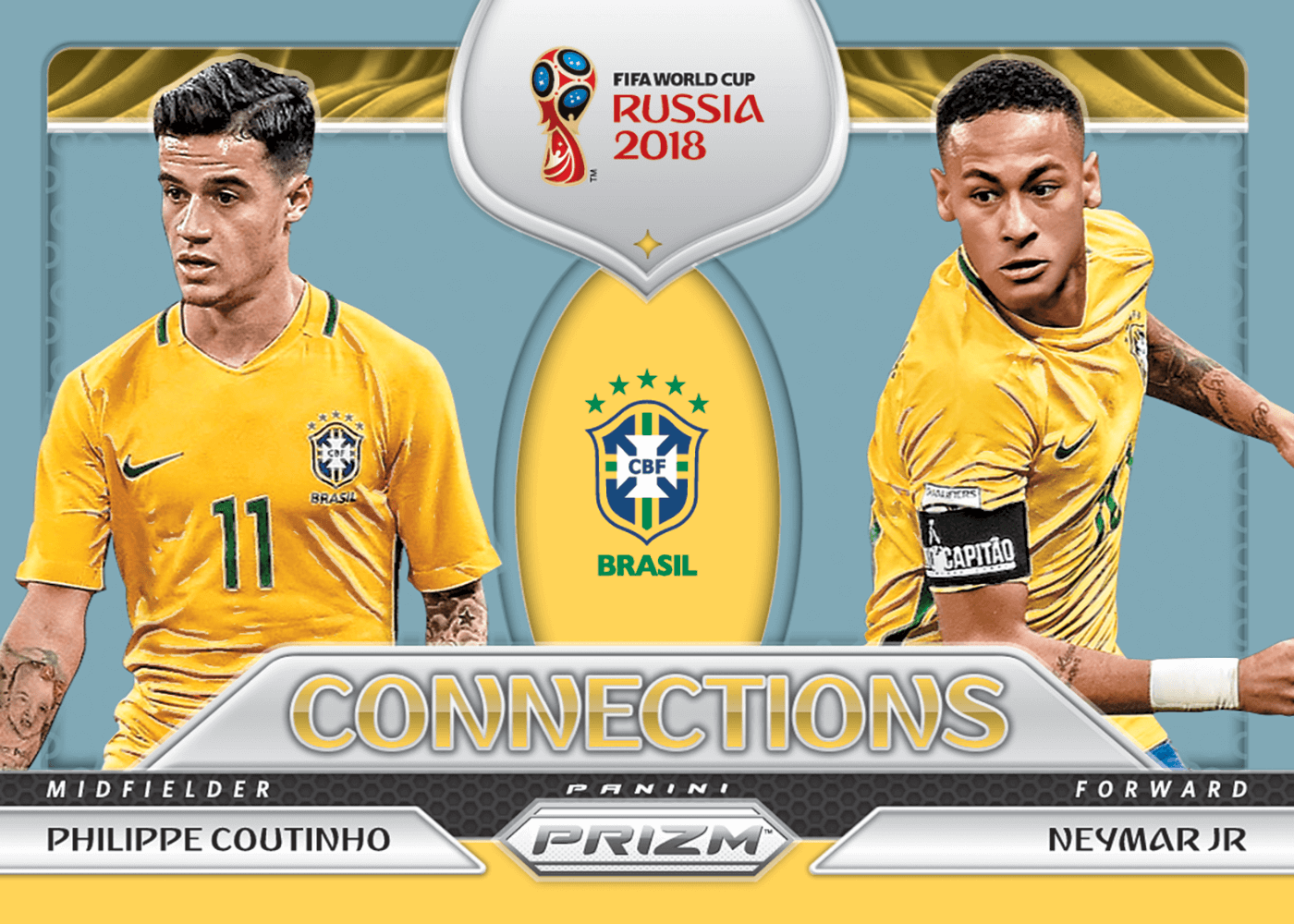 This week brings you Prizm Connections! Now available exclusively for VIP users!!
The Connections set includes 20 pairs of the world's top players that played in 2018 FIFA World Cup. The 2018 FIFA World Cup Prizm Connections cards are currently available in the following pack:
Prizm Connections VIP
6 Total Cards – Base includes Prizm Base
Cost – 1000 coins
Connections – 1 Guaranteed per pack
Connections Gold – 1:25 chance per pack
Connections Black – 1:75 chance per pack
Base Camo, Purple, Blue, Red or Red/Blue Variations  – 1 Guaranteed per pack
Base Green/Orange or Black/Gold Variations – 1:15 chance per pack
Base Gold or Black Variations – 1:25 chance per pack
Available for the next 7 days only. Hit the VIP Store and grab the packs before they are gone!