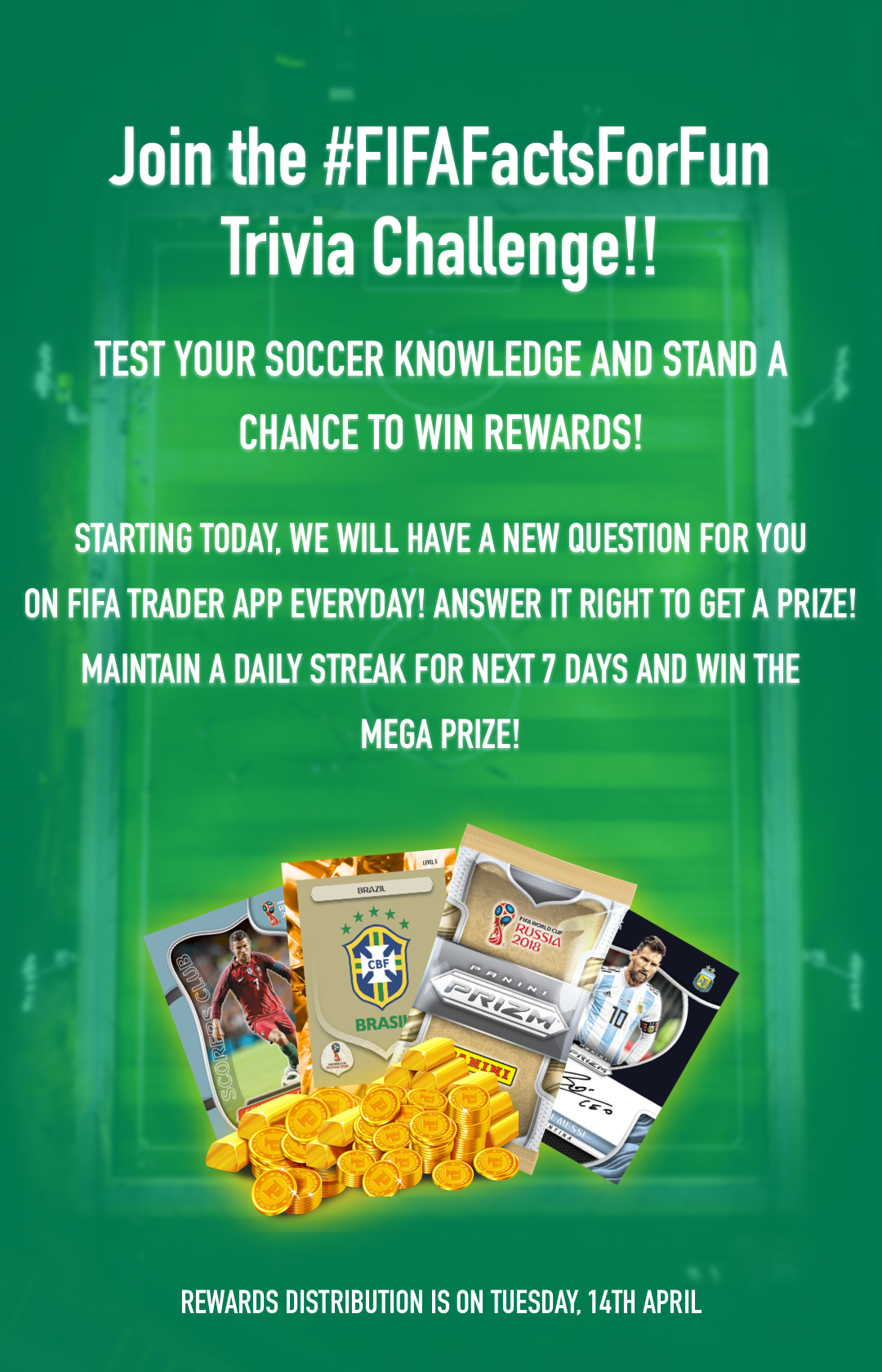 Daily rewards include 500 coins and 1 Topaz VIP pack from the vintage FIFA WC brands! Prize details will be tagged with the Trivia.
Stay on the lookout for the question prompt everyday at 10AM CT !! The Quiz question of the day will be available only until the midnight of the same day. You should be able to see the Trivia in your Collection page or while browsing on the app through the modules.
At the end of the 7 day challenge, users who answered all of the seven questions correct will receive 5,000 coins and a Assorted PRIZM VIP Box!
Note: The daily rewards will be added for the eligible users in 48 hours of the Trivia completion. Mega Prize distribution will be on Tuesday, April 14th.